Update from Pentathlon Canada's President, Rod Staveley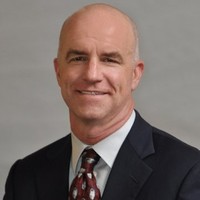 Pentathlon Canada members and supporters,
Since the COVID-19 shutdown earlier this year, Canada and the world have gone through a lot of changes. I trust you and your family are coping as well as possible and, importantly, heeding our public health experts' guidelines concerning safety protocols.
We are in a challenging year with limited training, competitions and few opportunities to talk with everyone in the Pentathlon Canada family. However, Pentathlon Canada (PC) has been moving forward on several initiatives, and it is my great pleasure to share them with you below.
In the interim should you have any questions or suggestions, please email our Executive Director, Shelley Callaghan, at executivedirector@pentathloncanada.ca.
Stay safe,
Rod Staveley
Pentathlon Canada President
---
Our Leadership and Governance Update
Earlier this year, Pentathlon Canada received $80,000 in government funding. This allowed us to appoint Shelley Callaghan as PC's new Executive Director (part-time position) to work on governance (policy and procedures), financial structure, Safe Sport, gender equity and a Long Term Athlete Development program. We must put in place the required organization components to meet Sport Canada guidelines for future funding.
Pentathlon Canada confirmed Olympian Ian Soellner (Barcelona 1992) as our High Performance Director in the fall of 2019. Last winter, we appointed Olympian Joshua Riker-Fox (Beijing 2008) as our National Next Generation Coach.  Both are volunteer positions, and we thank Ian and Joshua for their contributions.
2021 – 50th Anniversary Nationals – Ontario to host
Although it is too early to accurately predict where we will be concerning the recovery from the pandemic and public health guidelines, we are tentatively planning to hold the 50th Anniversary Nationals in Ontario in the summer of 2021.
We very much hope the time will be right to bring together the Pentathlon Canada family, including athletes, coaches, alumni, friends and supporters.
---

About Modern Pentathlon
Modern pentathlon, a core Olympic sport, is the only sport created specifically for the Olympics. The founder of the modern Olympics, Baron Pierre von Coubertin, developed the sport as the ultimate skill-and-strength test of a soldier. Modern pentathlon debuted at the 1912 Stockholm Olympics and has featured in every subsequent edition of the Games. In 2000, the women's competition was added. It is still the most varied and demanding multisport test in the Olympic family.
What does a Modern Pentathlete do?
Modern pentathletes compete in five sports: one-touch épée fencing, 200-metre freestyle swimming, equestrian show-jumping and lastly, a combined laser pistol shooting and running event (referred to as Laser Run). The final Laser Run event is incredibly exciting. Athletes are seeded in order of their total points accumulated from the three previous sports. The number of seconds each athlete starts after the highest-ranked competitor is determined by their points difference. Following a short burst run to the laser targets, the athlete must complete five shots on the target's bullseye within 50 seconds. Next comes an 800-metre run. After three more Laser Run legs, the first athlete crossing the finish line wins. The relay events (men, women and mixed) include all five sports, adjusted for teams of two.
For more information, please contact:
George A. Skene OLY
Media, Pentathlon Canada
Cell: 416-560-2571
media@pentathloncanada.ca