Pentathlon Canada 2023 Nationals Recap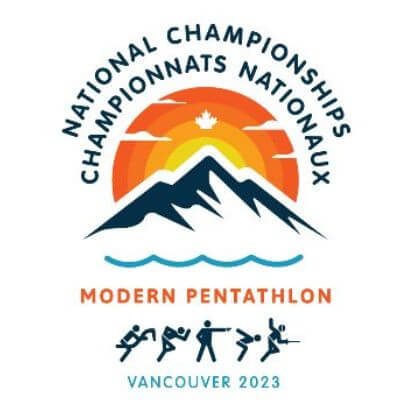 The 2023 Canadian Modern Pentathlon National Championship went down in the stunning city of Vancouver, British Columbia. It all kicked off on Friday, July 7 and wrapped up on Sunday, July 9.
40 competitors battled it out in 13 different divisions, ranging from Under 11 Boys and Under 11 Girls to the wise Master's Men.
We are delighted to announce an exciting development – the addition of a captivating sport, Obstacle Course Racing (Obstacle Race), to this year's Nationals. Undoubtedly, it is poised to become a resounding success; rest assured, this prediction is no mere exaggeration. On a slightly sombre note, we must acknowledge that Equestrian show jumping will grace the Olympic program for the final time during the 2024 Paris Olympics. This news has elicited a plethora of emotions within our community, leaving us with mixed sentiments.
Highlights and details from the Nationals are below.
---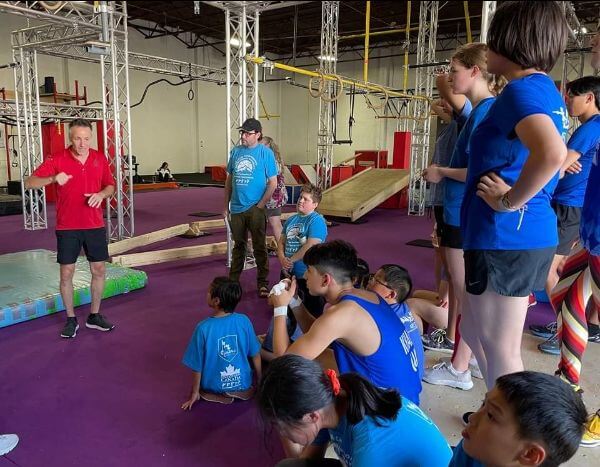 On the opening day of the Nationals, the spotlight shone on Obstacle Racing, thanks to the efforts of Tom Petryshen, President of Obstacle Sport Canada. Tom graciously introduced this exhilarating sport to all the eager athletes, and his coaching session garnered immense appreciation and value from everyone involved.
---
Kelly Fitzsimmons successfully defended her title and was crowned Women's National Champion in our premier Senior division. Devan Wiebe and Olivia Li secured the second and third positions, respectively, showcasing their remarkable performances.
In the Men's division, Quinn Schulz displayed his prowess once again, earning the prestigious title of National Champion. Robert Bonomo and Christoper Rudolph claimed well-deserved spots in second and third place.
For their outstanding achievements, both Kelly and Quinn were honoured with The Denise Fekete Memorial Fund Award, recognizing their exceptional accomplishments in the competition.
---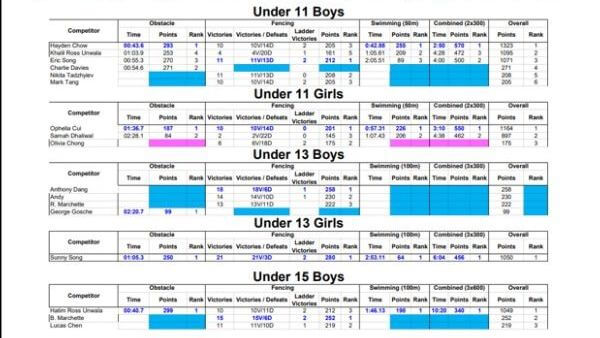 ---
Devan Wiebe was honoured with the prestigious John Norton Memorial Award for demonstrating exceptional sportsmanship and profound consideration for others. Notably, this esteemed recognition is bestowed upon recipients through the votes of fellow athletes at the competition. Congratulations, Devan, on this well-deserved achievement!
The Colin Peace Volunteer of the Year Award was presented to Lynn Séguin, a distinguished figure who holds the distinction of being our first world champion, dating back to the illustrious year of 1983. Lynn's invaluable contributions as a volunteer have left an indelible mark on the sport, making her an exemplary recipient of this esteemed accolade.
Furthermore, we extend our heartfelt congratulations to the esteemed recipients of the Lifetime Achievement Awards: Dawne and Jeff Shong, as well as Gilbert Soellner. Their unwavering dedication and outstanding accomplishments have significantly enriched the sport and earned them this prestigious acknowledgment.
Lastly, let us acknowledge the re-election of Christopher Rudolph as the Male Athlete Representative. His continued commitment to representing the interests of athletes is truly commendable, and we applaud his reappointment to this crucial role.
---
Thanks, Merci Beaucoup
Many thanks to our athletes, their coaches, families and friends. And special thanks to the lead organizers, including
Jocelyn Fraser (Volunteer Coordinator)
Hannah Song-Mentee (Computer Scoring)
Vitality Budovskyi (Laser Run coordinator)
Dawne Shong (Honorary Chair)
Laurie Shong (Starter/Head of Events)
Lynn Séguin (Lead Organizer)
---
Award Photos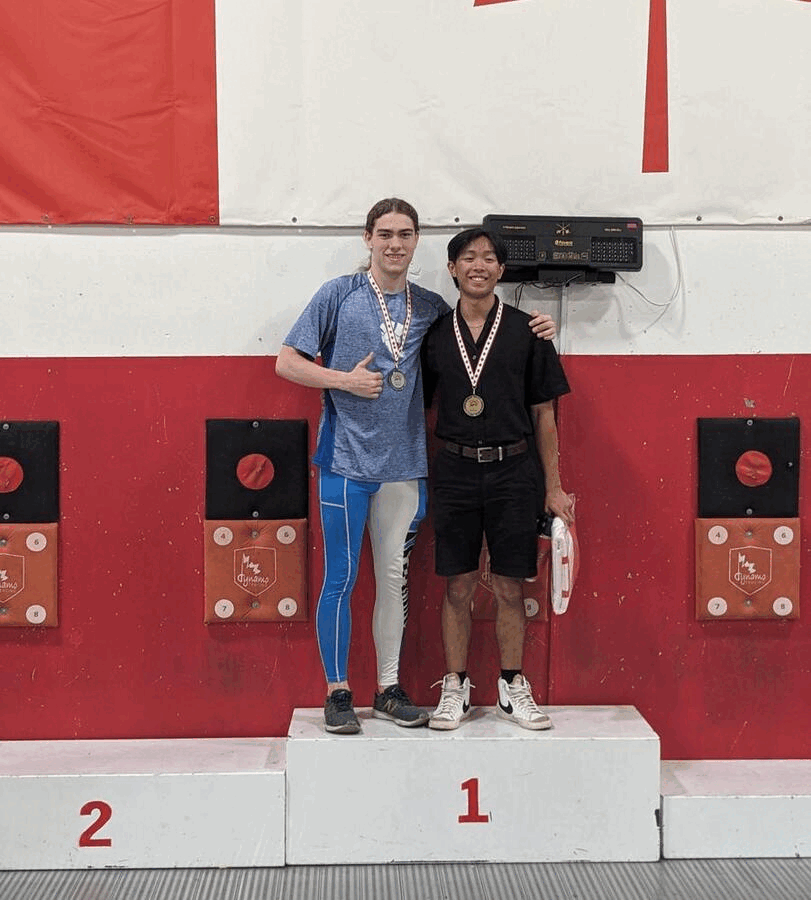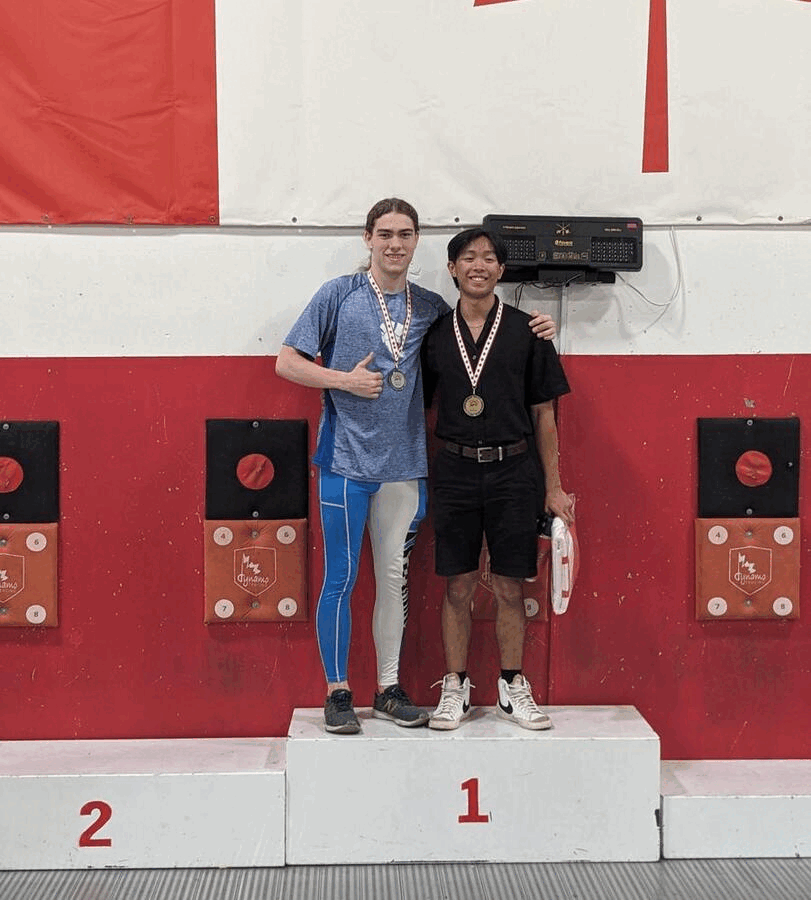 ---
About Modern Pentathlon and What does a Modern Pentathlete do?

About Modern Pentathlon
Modern pentathlon, a core Olympic sport, is the only sport created specifically for the Olympics. The founder of the modern Olympics, Baron Pierre von Coubertin, developed the sport as the ultimate skill-and-strength test of a soldier. Modern pentathlon debuted at the 1912 Stockholm Olympics and has featured in every subsequent edition of the Games. In 2000, the women's competition was added. It is still the most varied and demanding multisport test in the Olympic family.
What does a Modern Pentathlete do?
Modern pentathletes compete in a four-discipline (five sports) competition consisting of one-touch épée fencing (round-robin and bonus event), 200-metre freestyle swimming, equestrian show-jumping and lastly, a combined laser pistol shooting and running event (referred to as Laser Run). The final Laser Run event is incredibly exciting. Athletes are seeded in order of their total points accumulated from the three previous sports. The number of seconds each athlete starts after the highest-ranked competitor is determined by their points difference.
The first running lap is followed by four Laser Run laps. The first athlete crossing the finish line wins. Each Run is 600 metres. At the Laser pistol range, the athlete must complete five shots on the target's bullseye within 50 seconds. Athletes who complete five shots before the 50-second time limit start running immediately.
The relay events (men, women and mixed) include all five sports, adjusted for teams of two.